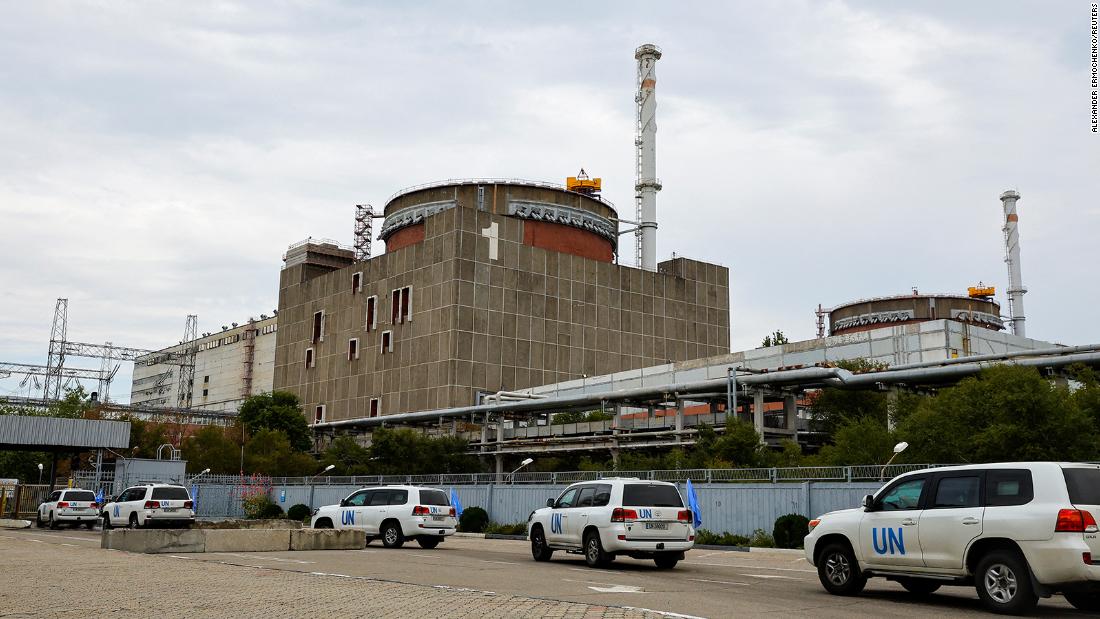 Russian President Vladimir Putin delivers a speech during a plenary session at the Eastern Economic Forum in Vladivostok, Russia, on September 7. (Sergei Bobylev/TASS/AP)
President Vladimir Putin on Wednesday accused European nations of acting "like colonial powers," and used misleading figures to claim that low and middle-income countries are receiving a fraction of the Ukrainian grain exports they were expecting under the landmark UN-brokered Black Sea Grain Initiative. 
In remarks Wednesday during his opening speech at the Eastern Economic Forum in Vladivostok, Putin cited figures that do not accurately reflect current UN data on grain shipments.
"Only 3% of the grain being exported from Ukraine is going to developing countries, the majority is going to Europe… over the past decades European countries have acted like colonial powers, they are continuing to act like that today," Putin claimed erroneously. 
"Once again, they have deceived developing countries," he added. 
Fact check: In a statement to CNN, the United Nations said that under the Black Seas Initiative, roughly 30% of "grains and other foodstuffs" have made it to low- and lower-middle-income countries, or roughly 700,000 metric tons.
Among countries classified by the World Bank as low- or lower-middle-income, the UN says that 10% of the initiative's exports have been sent to Egypt, 5% to Iran, 4% to India, 3% to Sudan, 2% to Yemen, 2% to Kenya, 1% to Somalia, 1% to Djibouti and less than 1% to Lebanon.
Putin's remarks were consistent with Kremlin talking points around the looming global food shortages that have been caused in large part by Russia's blockade of Ukrainian ports. Russian diplomats in recent months have worked energetically to deflect criticism of Moscow by suggesting that Western sanctions, rather than Russia's actions, are to blame for the crisis.
"It is clear that with this approach, the scale of the world's food problems will only grow — which is capable of leading to an unprecedented humanitarian catastrophe," Putin claimed, adding that he would discuss the issue with Turkish President Recep Tayyip Erdogan, who aided the deal.  
The Black Sea Grain Initiative — which was brokered by the UN and Turkey — was signed by representatives from Russia and Ukraine in July. 
Its purpose is to facilitate the resumption of vital exports out of Ukraine to alleviate global food shortages and rising grain commodity prices. 
Prior to the deal some 20 million metric tons of Ukrainian wheat and corn had remained trapped in the port of Odesa due to a Russian blockade.